You must have heard the term "blog" or "weblog" and you're probably thinking "what is a blog and what's it all about?" Let's make this clear, when I was in college, a lot of people talked about "blogs" and "blogging", but back then I never knew exactly what it was, never mind how to go about creating a blog or knowing which were the best blog hosting sites! I had absolutely no idea…
Fortunately, I've now published and managed many different blogs, so I can truly say I know what blogging is (check out our free blogging course at the button on the top of the page if you want help starting one).
Before I give you an in-depth explanation of blogs and blogging, let's see other definitions for that:
Definition of a blog according to Wikipedia…
You might also like: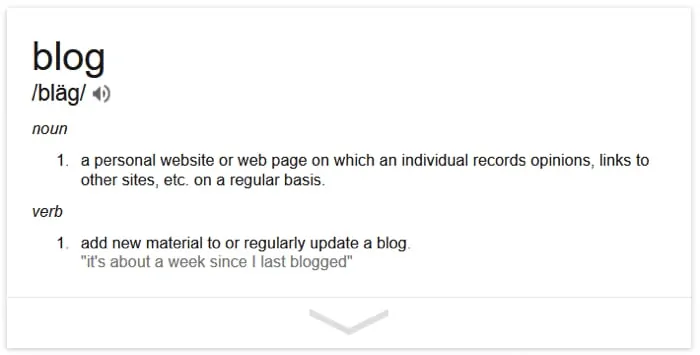 According to Harvard Law School website…

… but enough of those "geeky" words. Just read my simple and easy to understand definition below.